About us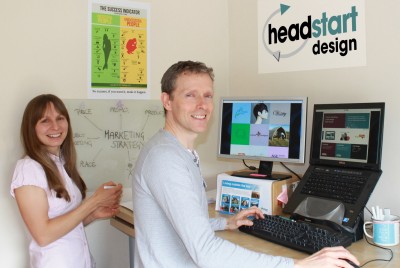 Good things come in small packages.
We are a small husband and wife team, based in Stocksbridge, Sheffield. We work from home so that our overheads are low and we can keep our prices affordable.
We have been running our design and marketing company Head Start Design for the last 4 years as well as our own websites such as Equine Compare.
Our skill-sets and past experience give us a broad range of knowledge that we use to help businesses market themselves professionally and cost effectively.
Key employees

Kelly Jackson - Marketing advisor & designer
BA (HONS) Marketing + over 14 years design and marketing experience
I maintain focus on the fundamentals of marketing and also ensure I fully utilise new technology, consumer trends and cost effective marketing channels.

Brett Jackson - Web developer
National Diploma in Computer & Business studies + 25 years experience in analysis, design and development.
I'm responsible for the technical implementation and design of our websites. I have a wealth of knowledge to draw upon and focus on usability and practicality to deliver effective solutions.